Flowers Montclair & Upper Montclair NJ Flowers by The Hybrids Floral Design
Specific floral selections may vary. Please note: during Holidays, prices may be slightly higher. Delivery and Sales tax additional.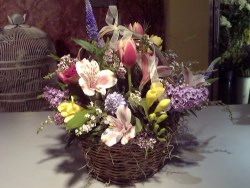 Colorful Spring Garden baskets from $60.00
(basket selection may vary)
10-12" basket $60 -$75, 12-14" $$75.-$100
14-18" $100-$125, Larger baskets $145 & up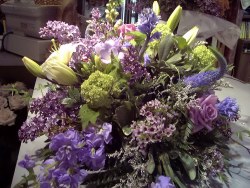 Large Basket as pictured $145.00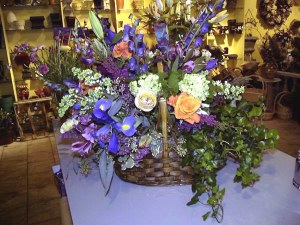 This colorful Hybrids "English Ivy Garden" basket features an assortment of garden type
flowers, as well as a live English Ivy plant.
From $85.00, this basket - $150.00
More baskets coming soon....